Starting from a drawing or model, we handle production from mould to finished part, including casting, machining, surface treatment and assembly.
Specialised in the production of complex parts, our design office can give you technical support in the use of new tools:
CAD: Autodesk Inventor is a 3D drawing package used to create, recover or adapt part drawings to pressure casting requirements.
CAPM: Capamix is used to draw up estimates, enter data in real time and prepare the production process charts and also includes production scheduling, stock management and order management.
Because we demand quality, we benefit from continual improvement aimed at satisfying our customers :
ISO 9002 since July 1994.
ISO 9001 : 2000 since January 2004.
environmental approval ISO 14001 currently in progress.
---
Foudry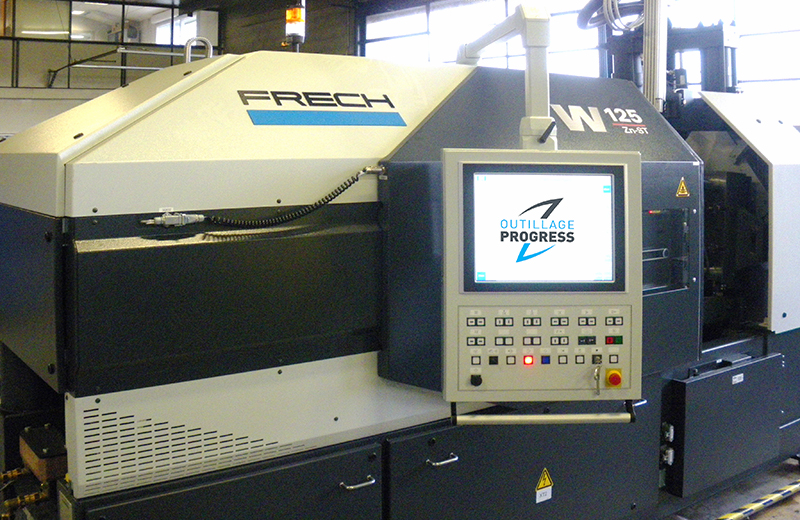 Injection presses
3 x 5 tonnes
2 x 125 tonnes
1 x 20 tonnes
1 x 130 tonnes
1 x 160 tonnes
2 x 50 tonnes
1 x 200 tonnes
1 x 80 tonnes
1 x 240 tonnes
Cutting and trimming presses
1 x 3 tonnes
1 x 50 tonnes
3 x 10 tonnes
1 x 140 tonnes
2 x 30 tonnes
---
Machining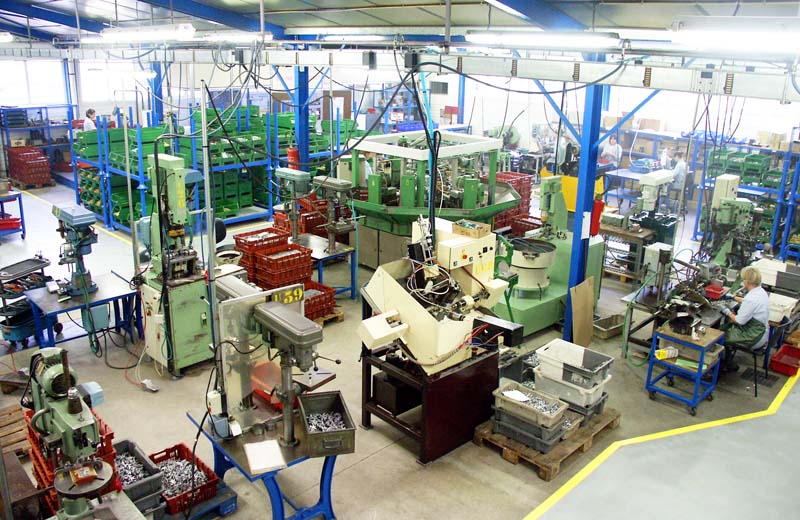 1 machining center
6 multi-spindle thread cutters
1 automatic boring machine
1 transfer machine
3 machining carrousels
6 drilling, boring and thread cutting machines
Various machines for sanding, crimping, chamfering, polishing, welding, turning, etc.
Deburring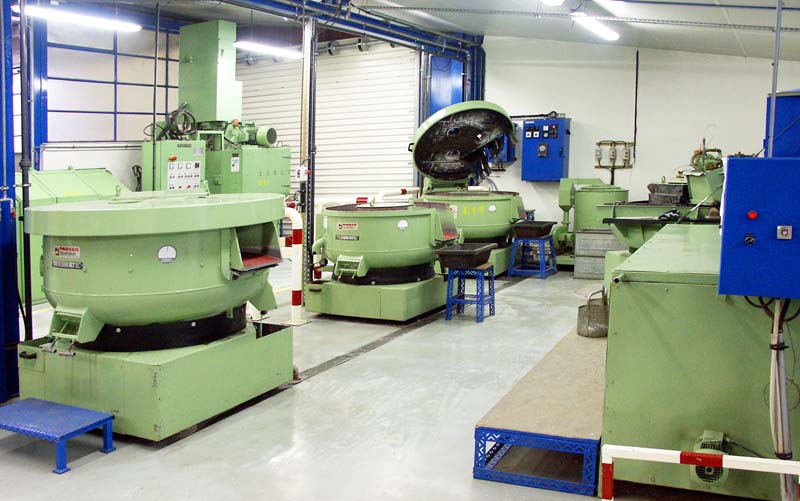 1 shot blaster
6 tribofinishing machines
1 stove
1 degating station